Supporting busy landowners grow regenerative landscapes that don't waste time and energy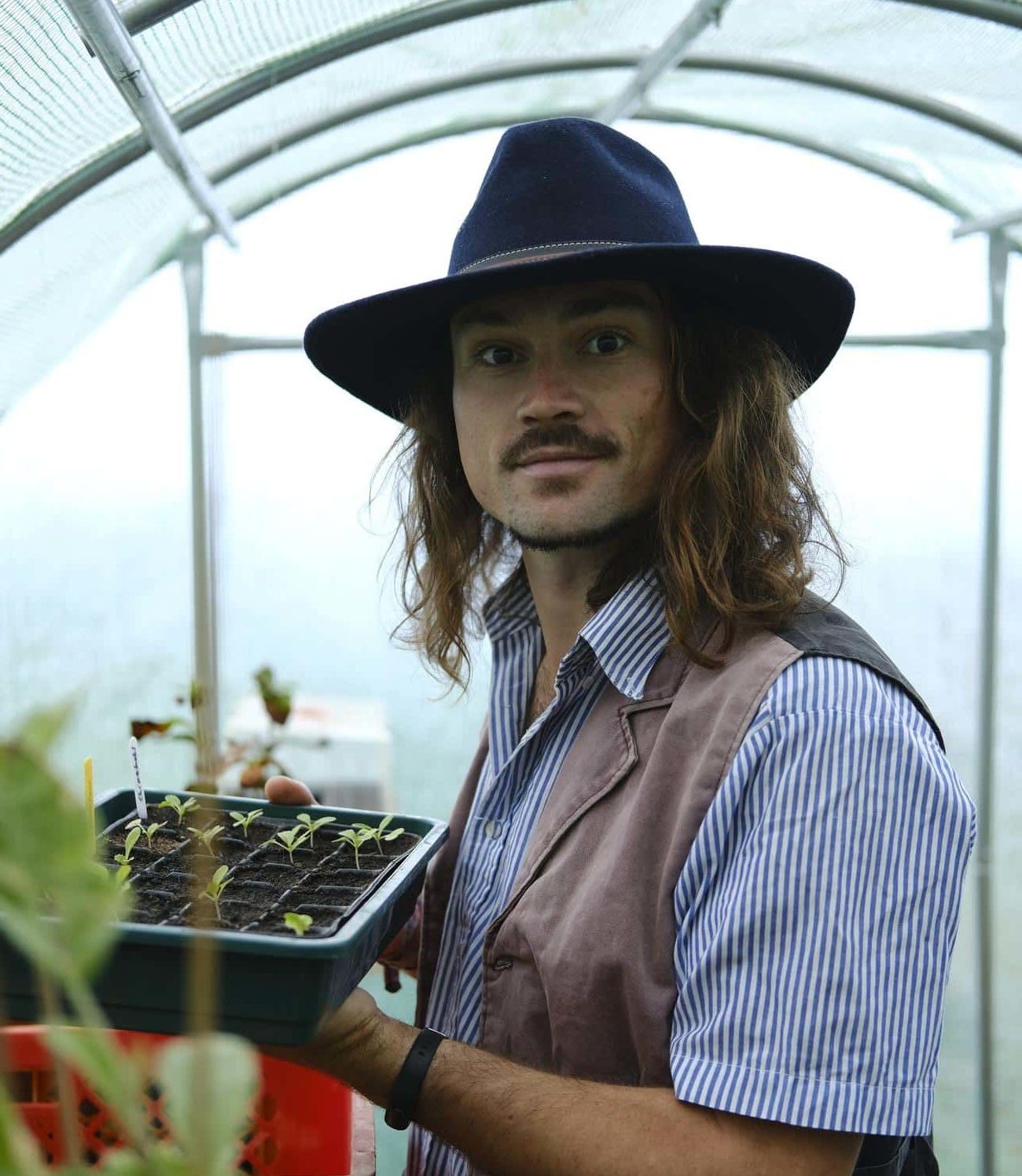 Are you managing your water or is water managing you?
Combining an abundant landscape with a busy schedule is not always easy.
Weather patterns are getting more extreme and many factors are making it difficult to grow functioning ecosystems.
Turn your land into an abundant oasis without constant maintenance and watering.
Water-smart, regenerative landscape design enables you to regenerate land and turn it into productive abundance.
Let nature do the work of growing and watering lush, beautiful ecosystems right at your doorstep. Eliminate the usual headaches of constantly having to irrigate or employing a someone to do it.
Hi, I'm Nick
After studying innovation and entrepreneurship, I've dedicated my life to exploring, developing and sharing ways of growing plants and regenerating ecosystems with the help of water.
During the past three years I've had the great pleasure of building the educational branch of Climate Farmers. We've built a global network of more than 100 of the best educators and professionals and supported hundreds of farmers in Europe on their regenerative journeys.
By standing on the shoulder of regenerative giants I'm always able to get inspiration and advice for even the most complex cases.
What do you need to get water to work for you?
Rainwater catchment systems
From rain gutters to tanks, capture every drop for irrigation and even drinking.
Water harvesting earthworks
Shape your land to ensure that no drop leaves the property and every bit of rain gets stored and infiltrated.
From self-watering pots and garden beds to pumped irrigation systems, there is a solution for your needs.
Erosion prevention and control
Protect your land against erosion and prevent any more water from cutting channels into your land.
Communication and collaboration as the basis
I will work closely with you to explore and develop solutions together. The process is always collaborative and I'm here to guide you along the way.
One step at a time. From idea to reality.
Develop a vision for your land
Analyse landscape and social dynamics
Create a concept design and plan
Evaluate the concept together
Develop a full design and plan
Turn the plan into reality
I am a strong believer in developing designs together with you.
Instead of simply delivering a design and letting you alone with it, we will co-create your land.
I will be there with you to guide you through the process and to develop the design together with you.
What others say about working together
One of the things that stands out about Nick is his dedication to capture every single drop of water that hits a surface and capture it, he has an amazing ability to take a holistic approach to land management. He understands that every piece of land is unique, and he works closely with land owners to create custom solutions that fit their individual needs. His understanding of the natural systems at work on a property is unparalleled, and he has a remarkable ability to create designs that maximize the health of the land while also meeting the needs of the people who live and work on it.

"Regen Ray" Milidoni

Secrets of the Soil Podcast
Nick is not only a good friend and a great person, he is also like a farming Swiss knife with lots of skills and knows more than a bit about water management for farms and landscapes!

Sergio Nicolau
Nick's passion and knowledge about water management are truly remarkable. I've managed to learn a lot during my time with him and would recommend it to everyone interested in learning.

Casimir Becker
Let water work for you
Imagine a lush, productive landscape that grows and develops while you live your life and spend your time doing what you love.
Let's build systems that grow even when you are not around.
Better design. Less maintenance.
I believe in spending the time and energy in the design process to create landscapes and growing systems that almost take care of themselves. Let's harness the power of water to give you the time to enjoy your land rather than being enslaved to it.
Let nature do your work
If you want to maximise your land's productivity and output, we can make it happen. However, a natural landscape with slightly less production might give you the life you always wanted.